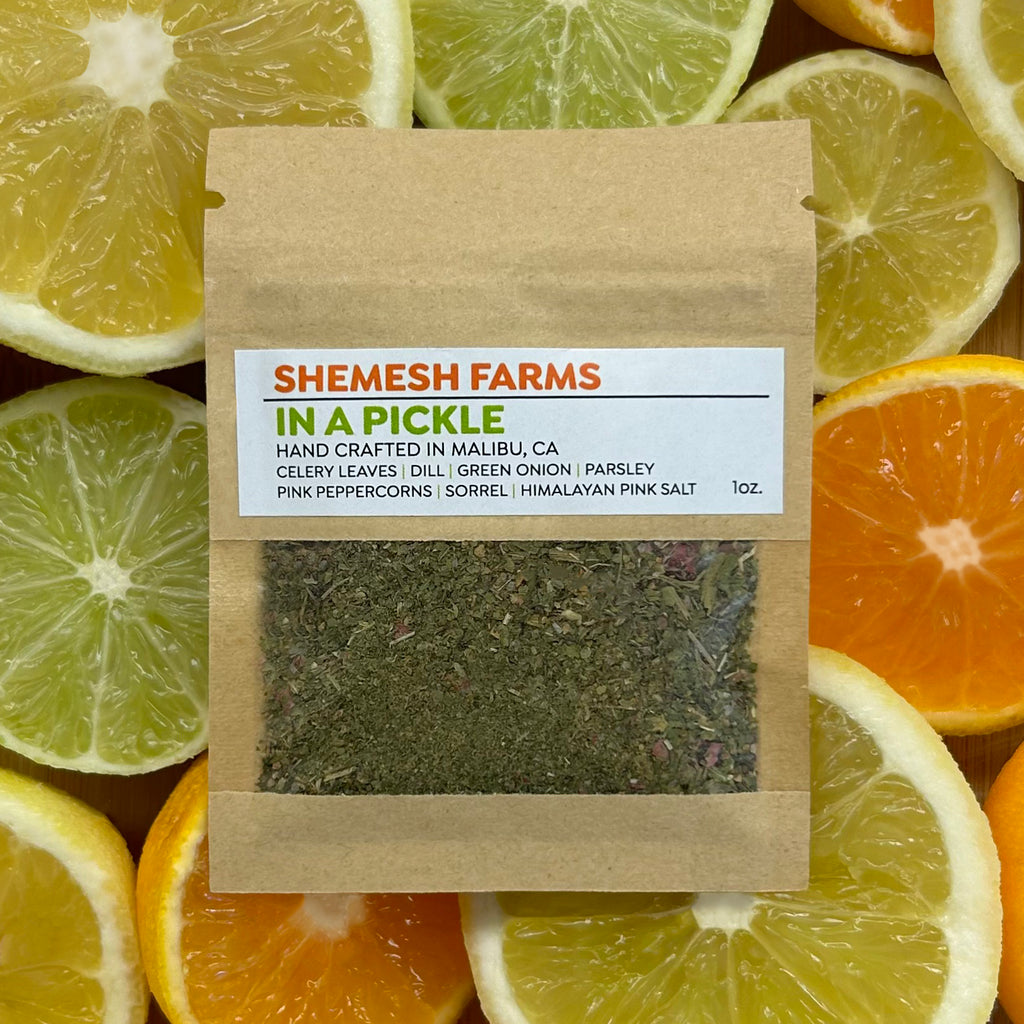 Shemesh Farms
In a Pickle, 1 oz. Packet
Sale price
$2.00
Regular price
$4.00
This mix of celery leaves, dill, green onion, parsley, sorrel, peppercorns, and Himalayan pink salt provide the starter ingredients to create your own quick-pickling recipe.  Add more salt and sugar to taste. Prefer more dill? Love garlic?  Go for that! Choose your favorite vegetables: cucumbers, carrots, cabbage, tomatoes, onions, and whatever else you enjoy, and – voilà: you have a delicious side dish or snack with healthy benefits (did you know that fermented foods help digestion? That vinegar-based brine can help stabilize glucose levels?). So, pick a packet of a In a Pickle with peppercorns today!
Quick pickling directions: Use an empty 12- 16 oz. jar with lid. Add 1 packet of
In a Pickle
to 6 oz. of vinegar (we recommend white or apple cider or a mix) and 6 oz. water (if you make large quantities, always use the one part to one part rule). Per your taste, add 1 TSP. sugar and any other spices you enjoy. Thinly slice vegetables and add them to the mix. Tightly seal the jar and refrigerate 24-48 hours. Enjoy!
---
More from this collection